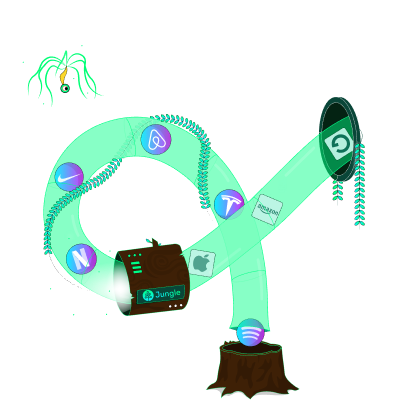 DeFi Protocol for 24/7 Stock Market Access
Jungle is a DeFi protocol that mints and burns tokenized stocks in ERC20 format with 1:1 collateral. It eliminates barriers for everyone in the world to access various stocks with 24/7 liquidity and instant settlement on-chain, with infinite possibilities to use in the DeFi ecosystem.
Join our waitlist to know when Jungle becomes available!
*Non-US residents only



Check out the Jungle Whitepaper
Jungle Protocol is an abstract framework that enables stock market access in the digital asset space. Jungle Protocol is an innovative approach that overcomes the known challenges of previous similar attempts, as the protocol is carefully designed by financial industry experts with high compliance philosophies.
Read more in our Whitepaper
Access the Whitepaper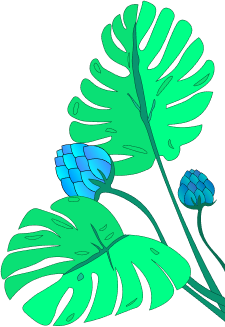 FAQs
Yes, tokens in Jungle protocol are 1:1 backed by the underlying stock, which is custodied by custodian members. Alpaca is one of the first Jungle members who provide the custody.

Jungle protocol is a permissionless token in the ERC20 format, backed by 1:1 collateral. This makes it different from other existing services that are either bilateral or tokens not backed by full collateral.

STO, or Security Token Offering, is a primary way to offer security tokens in public rather than issuing traditional securities. Security tokens represent the company's shares while Jungle's tokenized stocks represent each share that has been issued and offered publicly.

Yes, Jungle protocol is designed to replicate the economics around dividends paid out with collateralized stocks. The exact mechanisms will be documented later before the launch.

Yes, we are designing governance tokens for Jungle protocol. This will be disclosed once the design is finalized.

Jungle is a community-driven protocol and will shape a governance model where parties participate and help build the protocol. Alpaca, as the first member of this protocol, provides 1) development effort for this protocol, and 2) custody of stocks from different markets.

Access to Jungle tokens are restricted in some countries including the USA, where tokens are potentially deemed as unregistered securities which are not legal to sell within the jurisdiction.